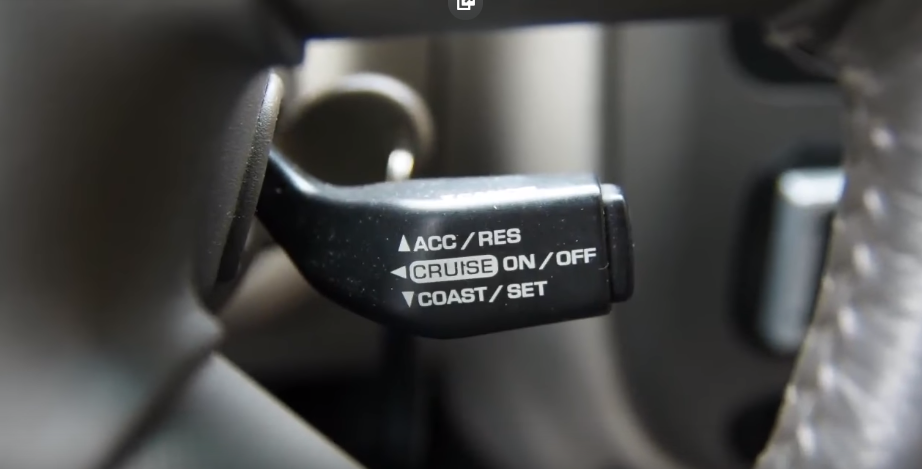 Šta ovde nije jasno? Ako uključiš, a ne radi, vidi osigurač ili tako nešto. Vidim da ima problem sa tim
kreni od osigurača:
Bad Fuse:
Like many electronically controlled systems in your car, the cruise control has a corresponding fuse which will blow to protect the system if it senses a short circuit. When the fuse of for the cruise control blows, the cruise control will stop working altogether.

Failing Brake Pedal Switch:
The brake pedal switch turns on the vehicles brake lights when it senses that the brake pedal has been pressed. Because cruise control systems have been designed to disengage when the brake pedal is pressed, the cruise control is wired to the brake pedal switch. If the brake pedal switch fails, the car may think the brakes are engaged and not allow the cruise control system to turn on.

Failing Speed Sensor:
A speed sensor has many purposes including indicating the speed of the vehicle, regulating flow of fuel and ignition timing, and operating the cruise control. If the speed sensor fails the cruise control may stop working. You may also notice that the speedometer has stopped working and the engine has more difficulty when idling.

Damaged Vacuum Actuator/Hoses/Cable:
On older vehicles, cruise control speed is maintained using a vacuum actuator and a cable connected to the throttle. A vehicle's cruise control may stop working if the vacuum actuator has stopped working or if there is damage to the vacuum hoses. The system may also fail if the cable linking the actuator to the throttle is broken.